Welcome to the
Natural Therapies Expo & Festival

22nd October 2023
Meet the Stall Holders
&
Sponsors
Click on the image to visit stall holder's/sponsors' website.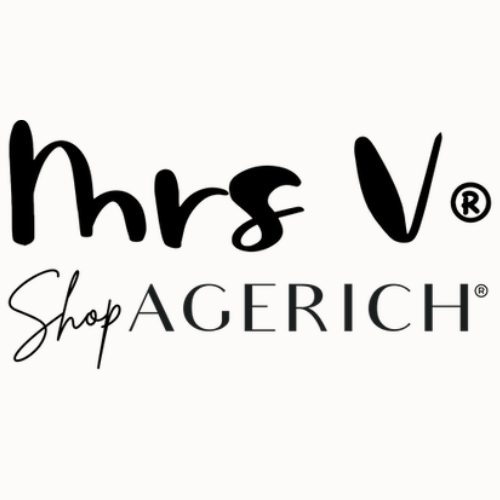 Brand Coach & Spiritual Healer
Scarlett Vespa, the founder of MRS V® and AGERICH Products, is a passionate advocate for personal development and spiritual growth. After experiencing a life-altering loss in 2010, Scarlett's transformation inspired her to create the Mrs V Shift, an annual event empowering women over 40 and challenging ageism. Her resilience and impressive career in media and advertising, working with industry giants like Nicole Kidman and Disney, reflect her unwavering determination. Combining her brand coach and spiritual healer expertise, Scarlett became an 'Alchemist' dedicated to guiding and healing others on their personal development journey.
The Mrs V® Membership offers a range of exclusive services, including connection opportunities, personal development resources, and entrepreneurial support. Through the platform's various offerings such as the Podcast, Blog, Magazine, Oracle Cards, and more, Scarlett provides guidance and inspiration to help individuals achieve abundance, clarity, and love. As a keynote speaker, workshop facilitator, and host of the Mrs V Shift Events, Scarlett continues to profoundly empower women and foster personal growth.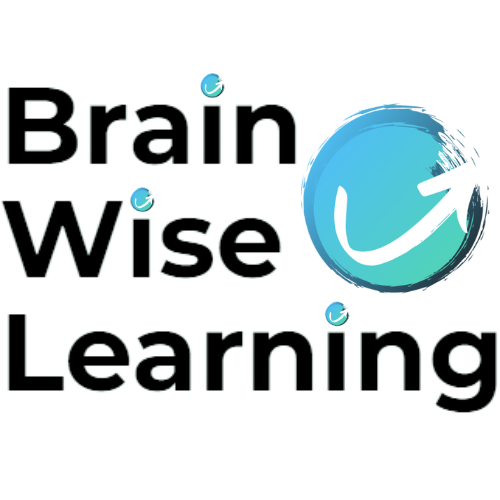 Learning & Tuition
Monique is a learning coach who developed the Learnerobics™ program to help improve people's ability to learn. Her program combines an evidence-based neuroscience online platform to improve language and cognitive skills with growth mindset coaching to enhance perseverance. Monique's inspiration came from her own son's learning difficulties, which led her to explore neuroscience and its potential to strengthen neural pathways and improve memory, attention, language, reading, and mindset. She read the book The Brain That Changes Itself by Dr Norman Doidge, which deepened her understanding of the subject. After working with a speech pathologist, Monique developed a vision to support parents in Greater Western Sydney. Her business, Brain Wise Learning, has helped more than 80 students become more confident learners since 2018. Monique's ultimate goal is to create a world where people can overcome their learning challenges and achieve their goals.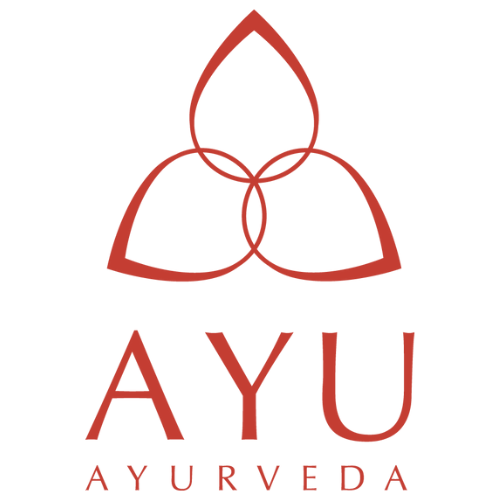 Ayurvedic Treatments
Prue is a qualified Ayurvedic practitioner based in Wollongong, who completed her Advanced Diploma in Ayurvedic Medicine with Dr. Ajit Singh, one of Australasia's leading physicians and educators in Ayurveda. Ayurveda, the world's oldest system of natural medicine and the original mind-body science, is still relevant today due to its foundation of deep wisdom and knowledge shared with its sister science, yoga. Prue's interest in Ayurveda began when she followed the lifestyle, diet, and herbal recommendations of an Ayurvedic doctor to conceive after being told she was infertile by a conventional doctor. After giving birth to two healthy boys and experiencing a holistic and connected approach to living, cooking, and eating, Prue was inspired to study and devote herself to being of service through Ayurveda. Prue's passion is to share Ayurvedic knowledge and empower people to experience greater mind-body wellness and vitality. Her services include in-depth consultations, traditional abhyanga massage, shirodhara, musculoskeletal treatments, sinusitis, hormonal and eye treatments, and Ayurvedic cooking workshops.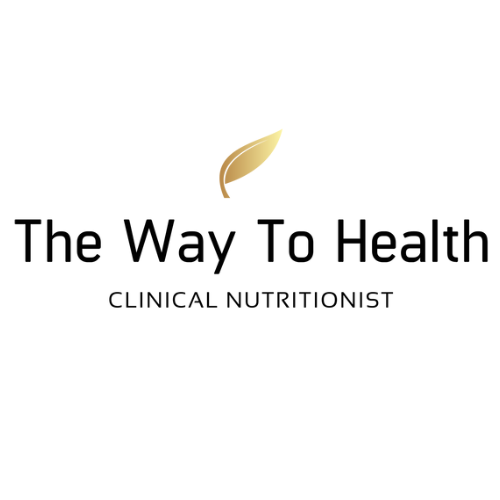 Mobile Nutritionist
Susan, Nutritionist and Metabolic Balance Coach is passionate about helping the over 55's get healthy and release weight using real whole food that is personalised to the individual. Her focus is on Weight Loss and Wellness, releasing that weight you have found hard to budge for years and improving or eliminating those awful symptoms. Many conditions, such as Diabetes, Polycystic Ovarian Syndrome (PCOS), PMS, Migraines & Headaches, Arthritis, Fibromyalgia, High Blood Pressure, Inflammation, Insulin Resistance, and Mental Health are improved simply by changing your diet as the body knows how to heal once it is given the right food. The Way To Health is located in Douglas Park, NSW, and is mobile for those in Wollondilly, Illawarra or Macarthur local government areas, but she also covers the rest of Australia online. Food is Medicine for the body and soul.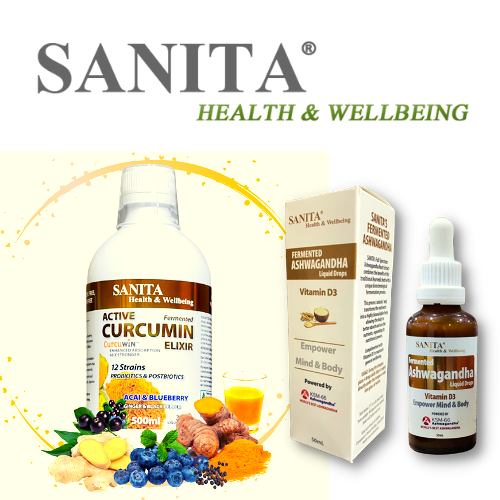 Health Supplements
At SANITA, we're dedicated to enhancing your health and wellness through our unique blend of traditional Ayurvedic and naturopathic principles. Our herbal formulas are crafted using only the most potent and ancient herbs known for their ability to support stress and anxiety, boost immunity, increase energy, and improve gut health. By choosing SANITA products, one can be rest assured that you are receiving the highest quality natural products while staying true to the tested knowledge of Ayurvedic and naturopathic practices. Immerse yourself in the potency of nature with SANITA Health.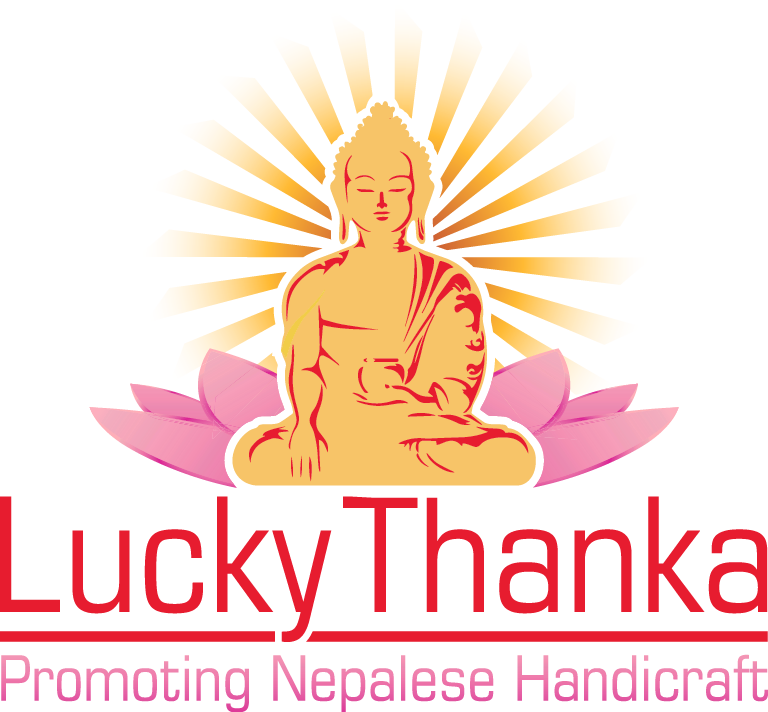 Spiritual Handicrafts
Lucky Thanka is a handicraft business founded by Narayan Shrestha in 1983, dedicated to promoting and selling traditional Nepalese handicrafts such as Thangka and Singing Bowls. Narayan's passion for supporting Nepalese artists and their crafts led him to start a business that showcases the beauty and spirituality of Nepalese art to the world.
Lucky Thanka takes a fair trade approach and ensures that local artisans are paid fairly for their skills and artistry. The business is committed to supporting and preserving the traditional handicraft skills of Nepal and promoting them to a global audience.
Today, Narayan works alongside his son Prateek Shrestha, who shares his father's fascination with Tibetan and Newari Thangka art and Dharma products. Together, they are dedicated to showcasing Lucky Thanka's mission and values to people all over the world.

Sharon, who has extensive experience in accounting and construction, has combined her business skills and transpersonal art therapy expertise to offer a holistic approach to business development and personal self-development. Through their therapy practices, they help individuals work on self-awareness, limiting beliefs, self-doubt, personal crisis, and mental well-being in the workplace. She believes that transpersonal art therapy can offer insights into why some businesses thrive while others do not, and can help individuals overcome personal mindset barriers and propel themselves forward in their business and personal lives. Using a range of storytelling and therapy processes, the author aims to help individuals identify self-limiting beliefs, overcome mindset doubts and fears, and gain clarity to move forward. Sharon offers 1:1 consultations and group sessions for like-minded business owners looking to improve their personal and professional lives.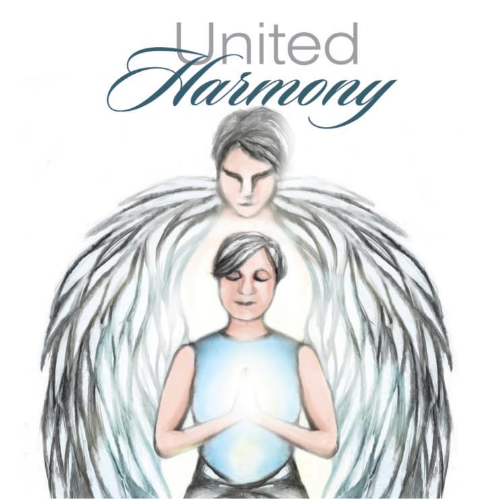 Nestled in the picturesque Picton in the Wollondilly Shire, you will find Val from United Harmony is a truly inspiring individual. Val possesses the remarkable skills of a qualified energy healer, specializing in the transformative art of Reiki. What sets Val apart is her additional expertise as a Medicine Buddha healer and a Tibetan Sound Healer, drawing wisdom and inspiration from the esteemed Tibetan monk, Lama Tender, as well as the gifted psychic medium, Carmella Walker.
Val's healing approach is extraordinary, as she harnesses the power of angelic guidance and connects with the radiant energy of white light. Through her treatments, Val helps unlock the body's innate healing abilities, encouraging a more effective and harmonious journey towards wellness.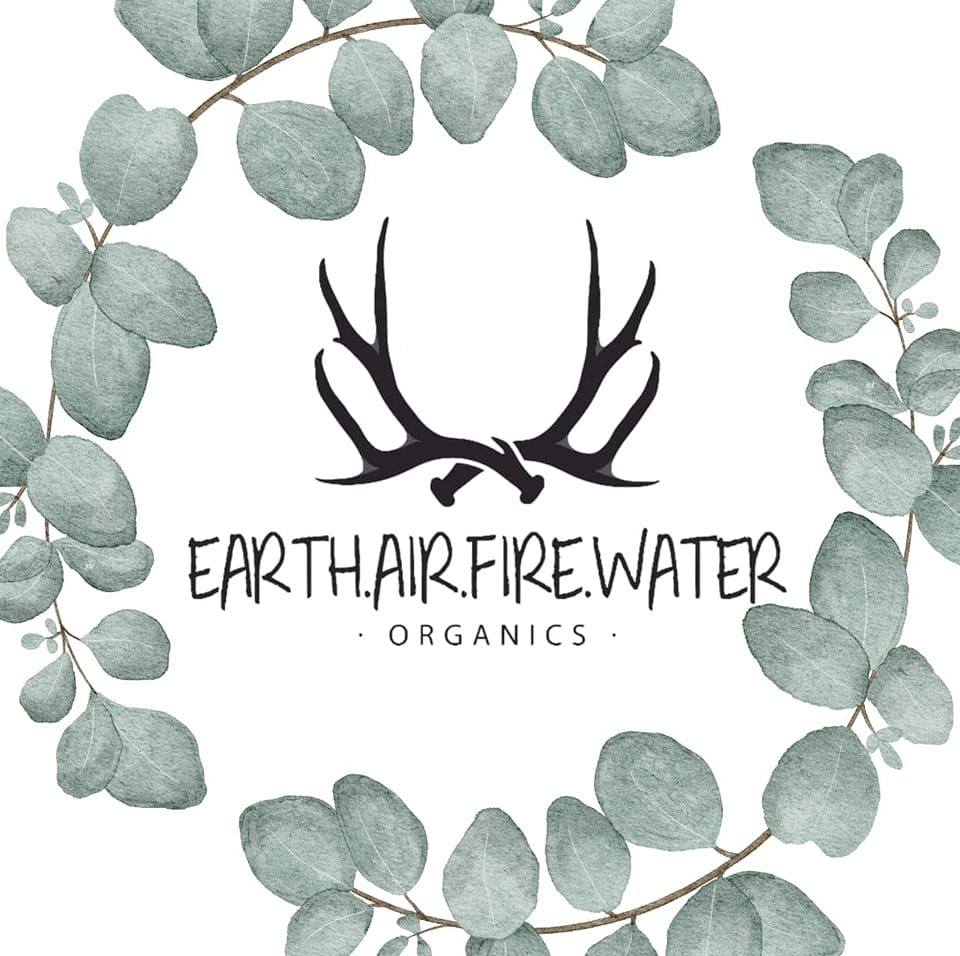 Herbal Teas, Organics &
Natural Skincare

Earth.Air.Fire.Water Organics is located in Tahmoor inside the EAFWO Collective.
Aaliyah started as a chef and photographer before being diagnosed with breast cancer in 2001. As a result, this jolted me onto a different path of Naturopathy and healing the body using natural, organic and cruelty-free alternatives.
Earth.Air.Fire.Water.Organics were born from this concept. Using locally grown organic herbs, spices and teas for health.
Along with solar-infused salves, skincare and cleaning products with no nasties and a cruelty-free approach.
Many local cafes in Bowral and Berrima use our premium teas. Thus soon grew into a collective concept and our store now has 30 like-minded businesses. Soy candles, handmade soaps and crystals to name a few things you can find within our walls.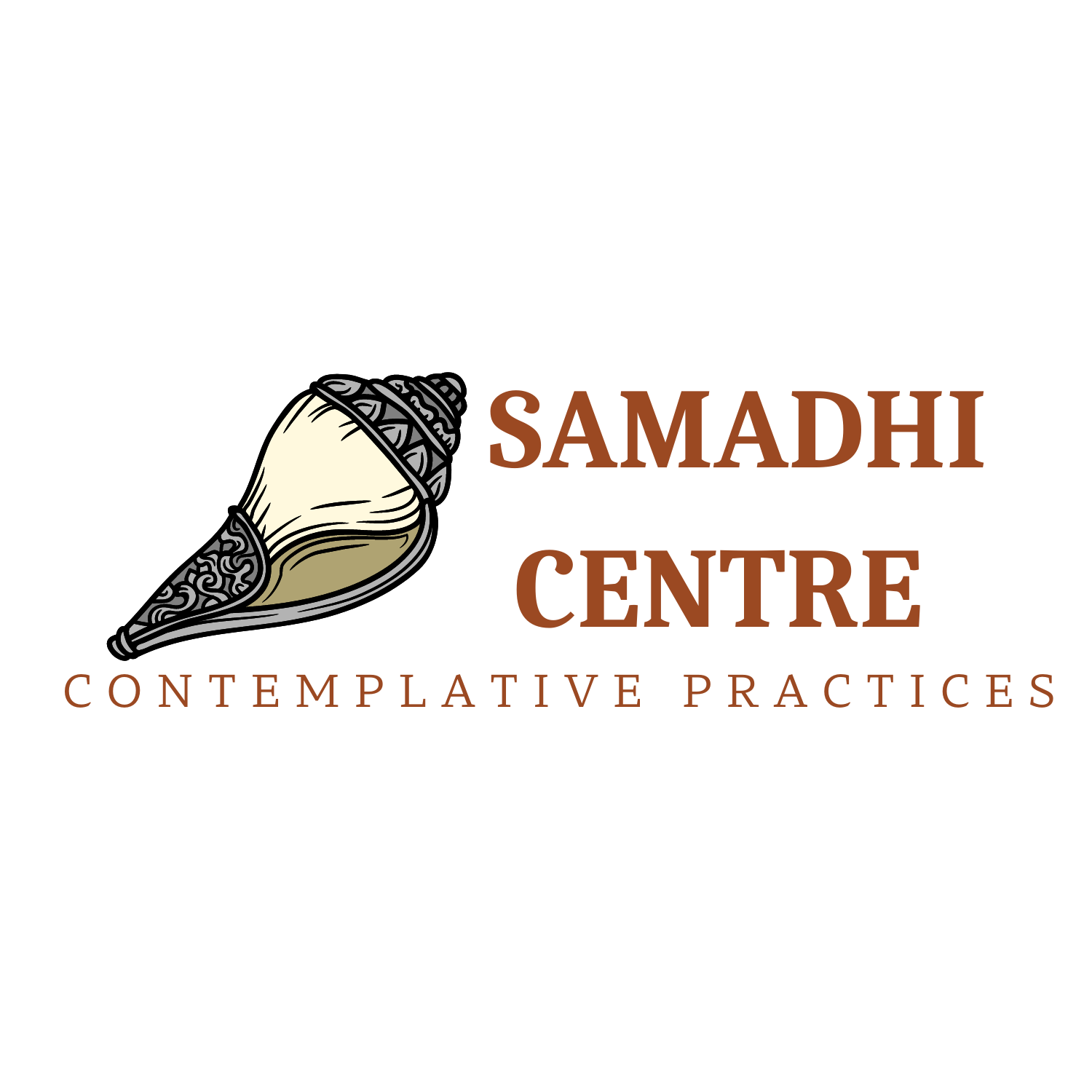 Contemplatives Practices -
Online Courses
Introducing Jen, a devoted stay-at-home mother of two, who has embarked on a journey to inspire and empower others through her life experiences. She is the visionary founder of the Samadhi Centre Contemplative Practice, an organization that promotes the integration of ancient wisdom, compassion, and wellness into everyday life.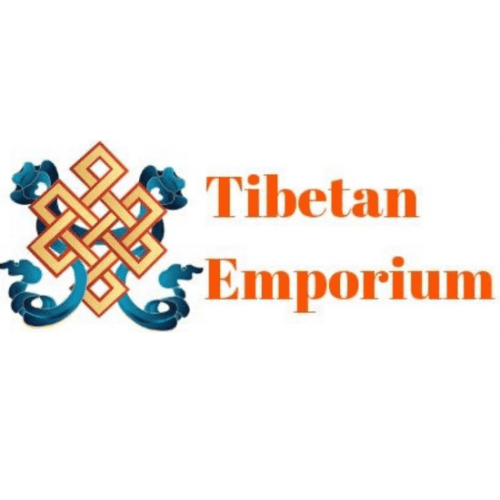 Tibetan & Nepalese Handicrafts
Jen is the proud owner of Tibetan Emporium, an online store offering exquisite handcrafted products from India and Nepal. Her passion for Eastern culture and traditions led her to create a platform that not only supports local artisans but also spreads awareness about the richness of these cultures.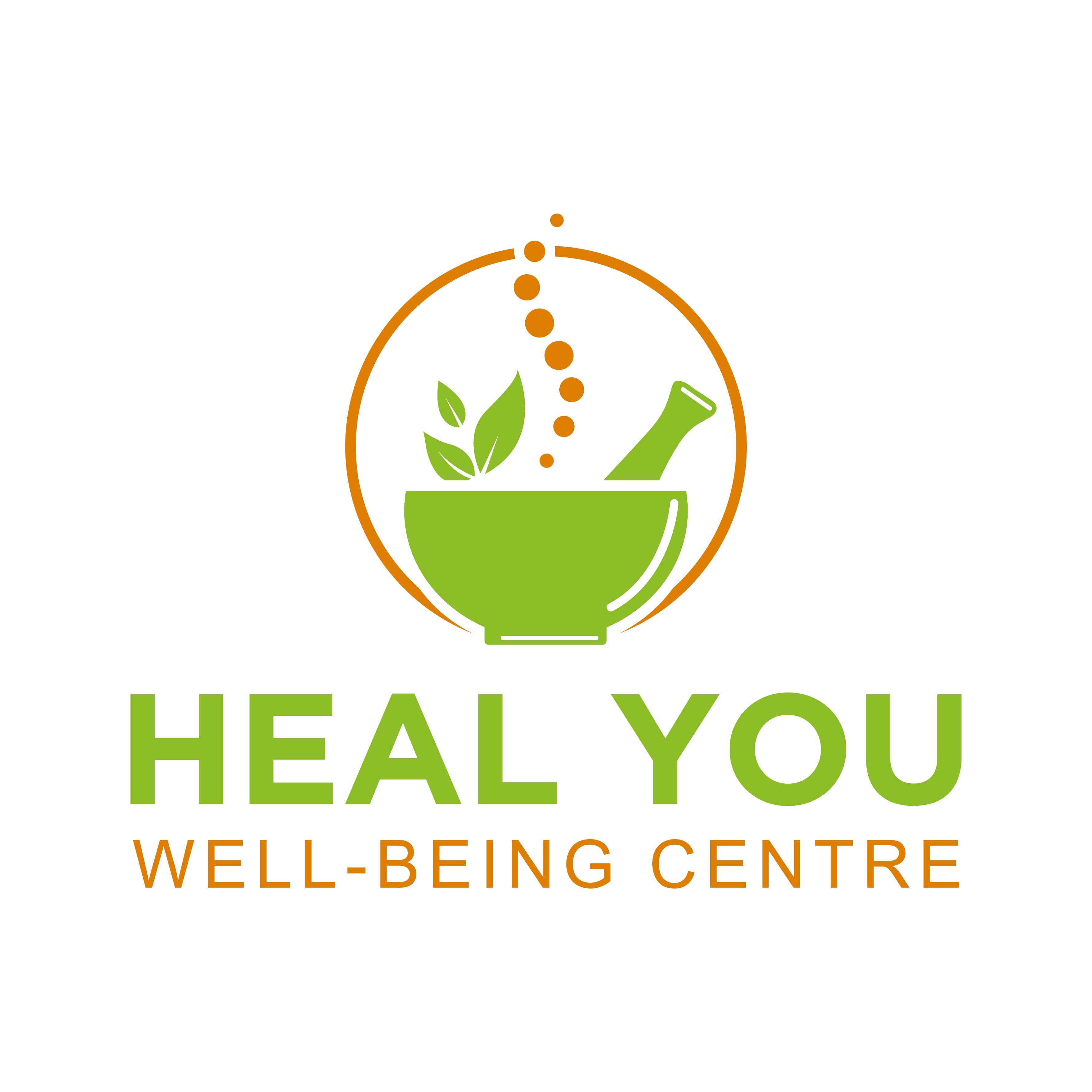 Spinal Flow, Reiki & More
Aukje is a health and trauma coach based in the Wollondilly Shire who is passionate about helping people reach their full potential physically and mentally. After suffering from fibromyalgia, chronic back pain, anxiety and hormonal issues for over 14 years, Aukje has now cleared all these challenges naturally by implementing the 7 principles of health and plant-based nutrition. Her focus is on men and women over 30 with auto-immune disease, diabetes and cancer that want to take control of their health. Combining techniques such as iridology/sclerology, neuro transformation therapy and nutrition is giving her clients amazing lasting results. In addition, Aukje offers fasting & healing retreats, Bioflow energetics, spinal flow technique and reiki.
With the love of everything healthy Heal You also offers a small range of herbal teas, essential oils, and other natural products to assist your healing process.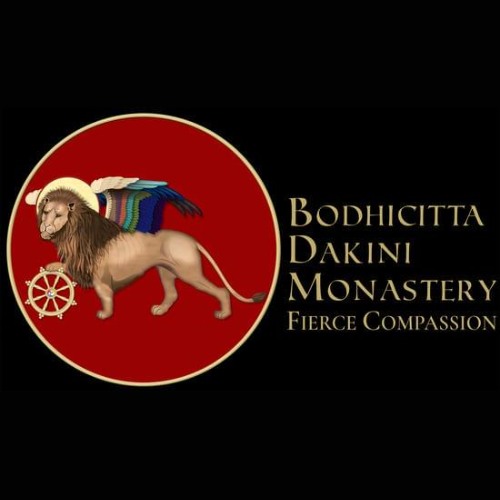 Bodhichitta Dakini Monastery
Ayya Yeshe is a Buddhist nun of 22 years, she founded the Bodhicitta Foundation, where she works with poor Indian people in the slums of central India for 14 years and has a girl's home, she teaches internationally, is a feminist and human rights activist and sacred chants artist, is published by Harper Collins and the Abbess of Bodhicitta Dakini Buddhist Monastery Tasmania where she is a contemplative. She belongs to the Mahayana Forest tradition of Buddhism.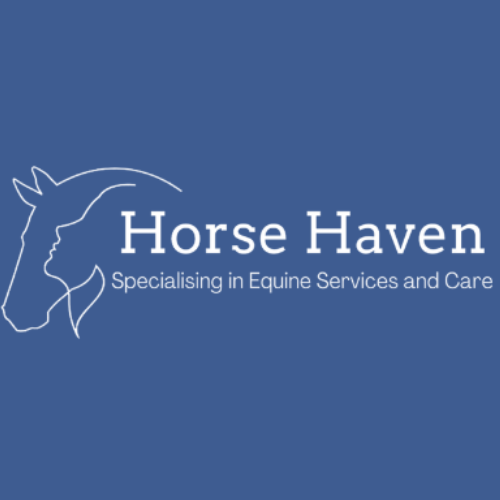 Horse Haven
Horse Haven provides a safe space for people with additional needs and mental health challenges to participate and be supported to stretch and build their emotional resilience, confidence, self-esteem, communication skills and make positive impacts to their lives. We achieve this through natural horsemanship and other outdoor activities.
-Individual sessions
-Group sessions
-School holiday programs
-Weekend respite camps
Horse Haven can also support people with NDIS funding.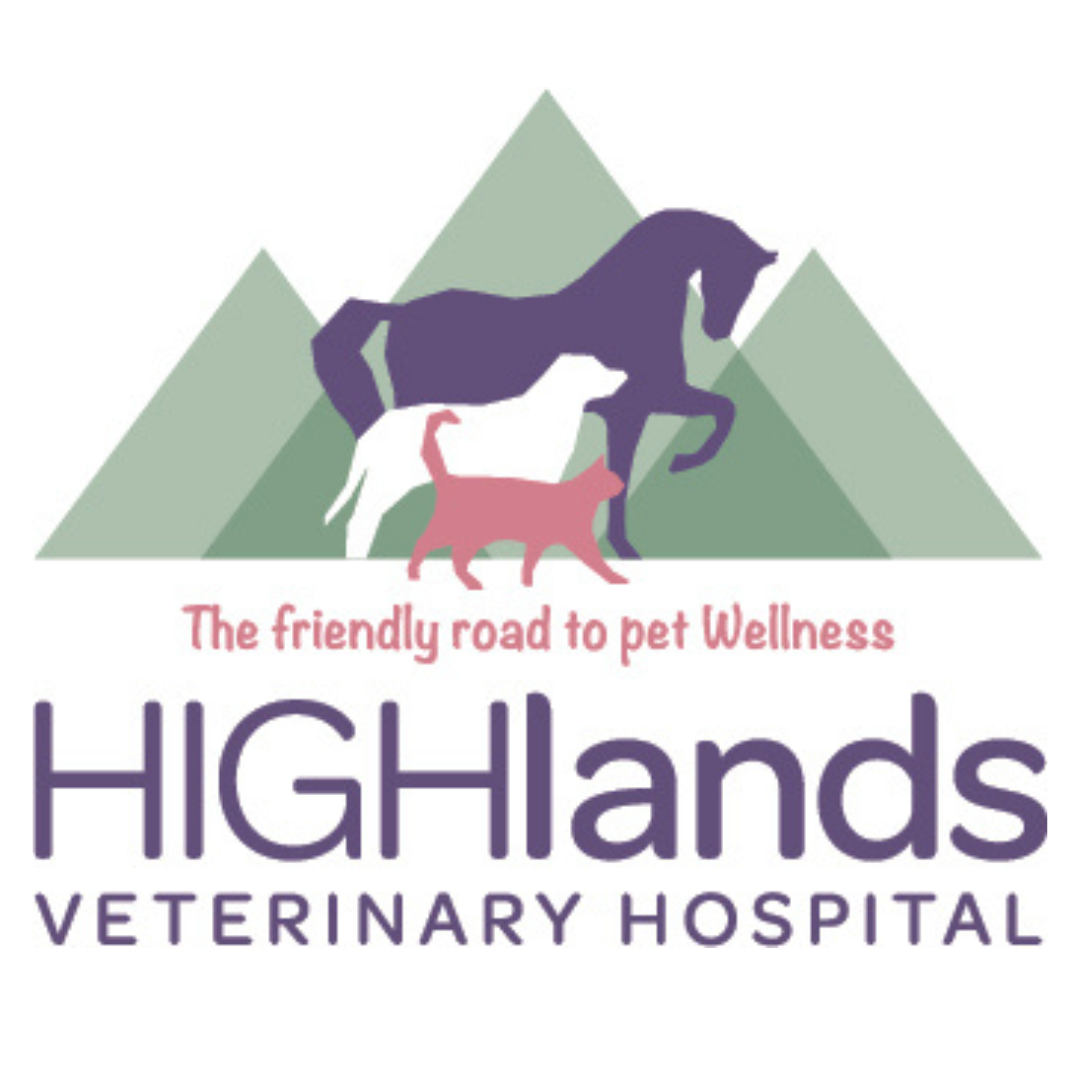 Highlands Veterinary Hospital
The Highlands Veterinary Hospital are a team of people that have dedicated their lives to caring for your pet! They know that your pet is a member of your family and they'll be treating them as such during every single visit. Among their many services, you will find:
Vaccinations
PennHIP Radiography
Senior Pet Wellness Plans
Online appointment bookings
Highlands Veterinary
Visit the friendly Highlands Veterinary Hospital team:
Address: 66 Old Hume Hwy, Braemar
Telephone: 02 4872 1144
Book online: www.highlandsveterinaryhospital.com.au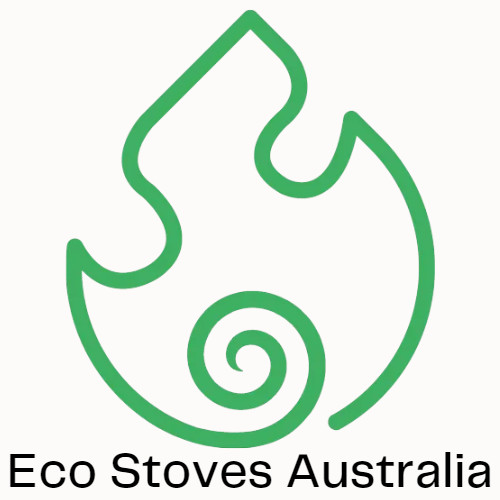 Eco Stoves for Heating & Cooking
Eco Stoves Australia is a company that designs and manufactures clean-burning combustion stoves for cooking in any situation, from camping and hiking to off-grid living. Their stoves are made from Australian-sourced materials and are designed to be lightweight and portable. Eco Stoves Australia is committed to providing customers with a high-quality, environmentally friendly product. Their stoves are designed to reduce emissions and conserve fuel, making them a sustainable choice for cooking.

Here are some of the benefits of using Eco Stoves Australia products:
Reduce emissions and conserve fuel
Made from Australian-sourced materials
High-quality construction
Environmentally friendly
Eco Stoves Australia is the perfect choice if you are looking for a clean-burning, efficient, and sustainable way to cook.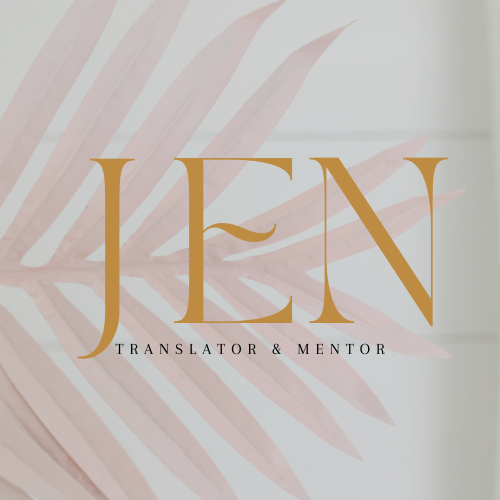 Tibetan Language Translator & Buddhist Guide
Jen's ultimate goal is to provide guidance and encouragement to individuals seeking to enrich their lives by embracing mindfulness and spirituality. Through her compassionate approach and authentic voice, she invites everyone to embark on a journey towards inner peace and harmony. Jen's life story is a testament to the transformative power of self-awareness and the limitless potential of the human spirit.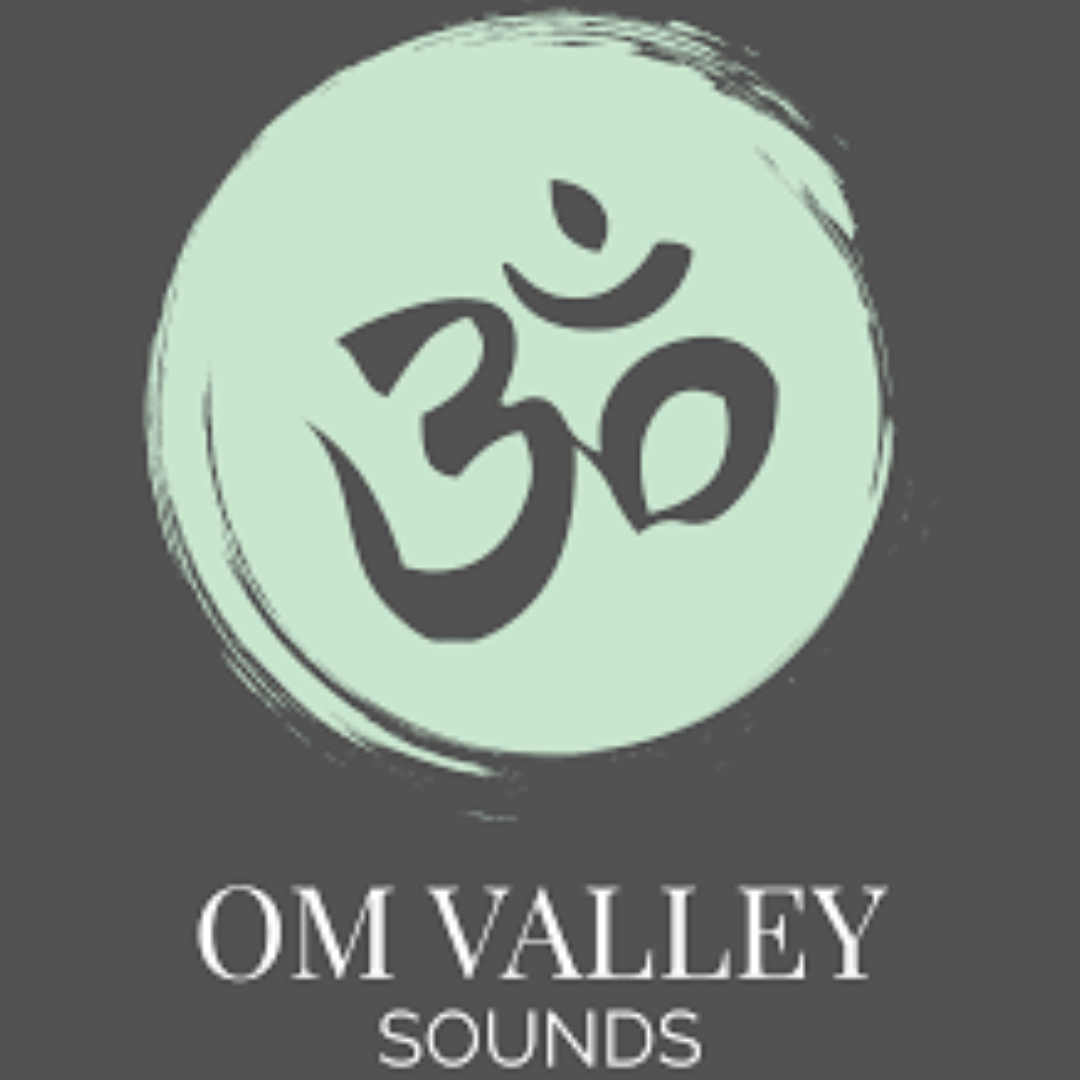 Om Valley Sounds offers sound healing sessions to bring balance to your body using a variety of instruments like Tibetan Singing Bowls, Quartz Crystal Bowls, Gongs, and more. Sound healing involves working with your Chakras and energy fields to relieve pain and promote inner calm. This gentle therapy has shown effectiveness in treating conditions like depression, anxiety, PTSD, and even physical ailments. Personal 1 on 1 sessions guide you through relaxation and energy balance, while group sound baths are available on select days. Experience the benefits of sound therapy, reduce stress, improve sleep, and find harmony with Om Valley Sounds.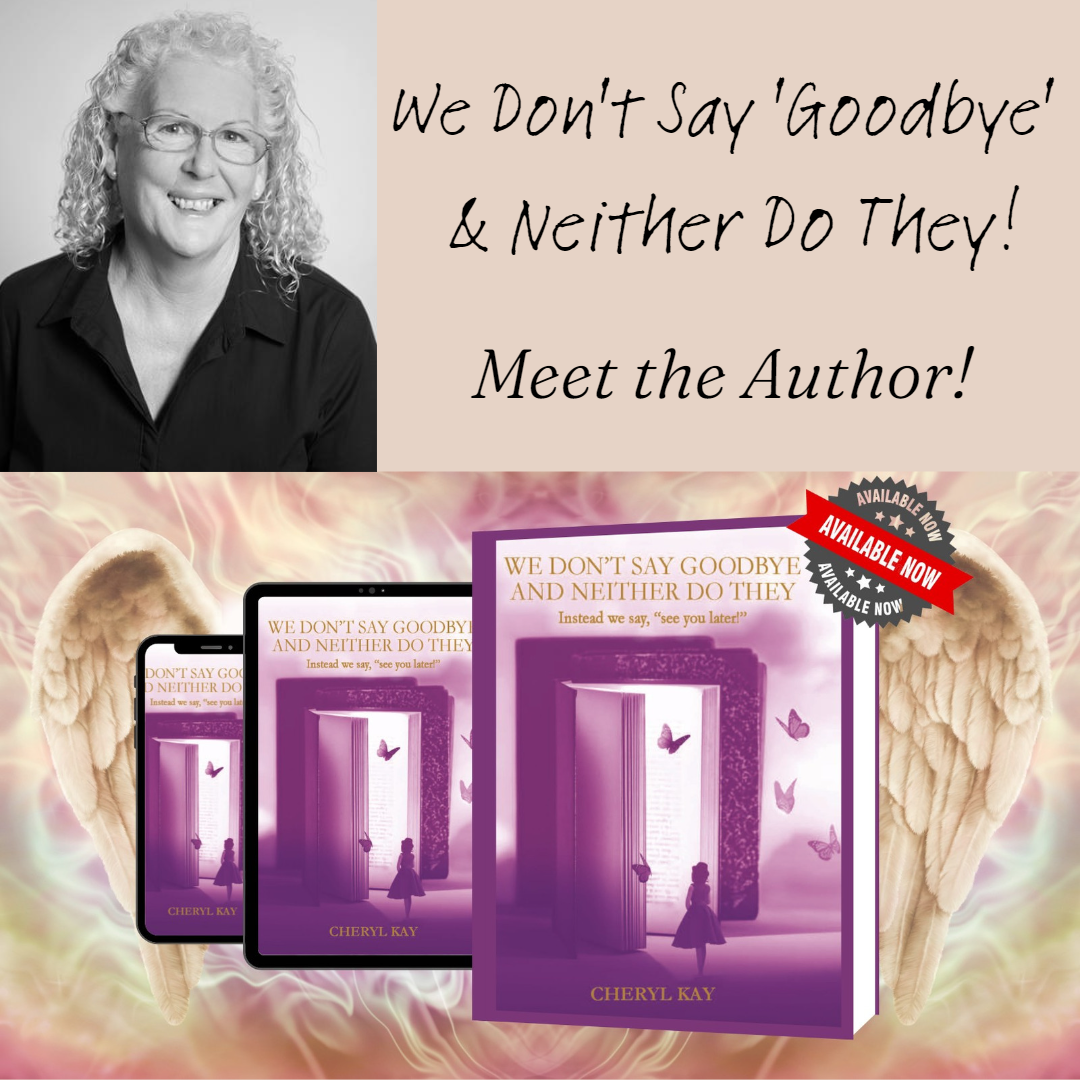 A group of Spirit souls regularly gather in Cheryl's loungeroom, excitedly conveying their ethereal "mail". Cheryl Kay sits patiently with pen poised, ready to take down their dictation!
From a young age, Cheryl experienced regular visitations from the Spirit World. Spending time with these veiled companions, several Spirit souls became her best friends and confidantes.
As Cheryl's life unfolded, she experienced immense pain and grief with the unexpected death of two of her loved ones from her physical world.
Through her grieving process, Cheryl realised that Spirit World had another insightful message to share with her: Life/Afterlife. –
Death is the Earth Soul's transition back to their Spiritual home; The resounding message is" emotionally our loved ones never leave our side."
"Depart Earth Atmosphere Transition Home".
Cheryl Kay shares her spiritual journey with empathy and emotion, exploring Life/Afterlife with Justin and her "dearest friend", also her Spirit world advisors.
Throughout the book, discover the lessons she learns and the knowledge she gains from Spirit. In addition, you will get an understanding of how they frequently chatter with her, declaring their messages of love, healing, and divine guidance.
Spirit speaks, and we can listen! because
We don't say goodbye, and neither do they. Instead, we say, "See you later!"
"Afterlife a return to wholeness of our Spirit."
Cheryl Kay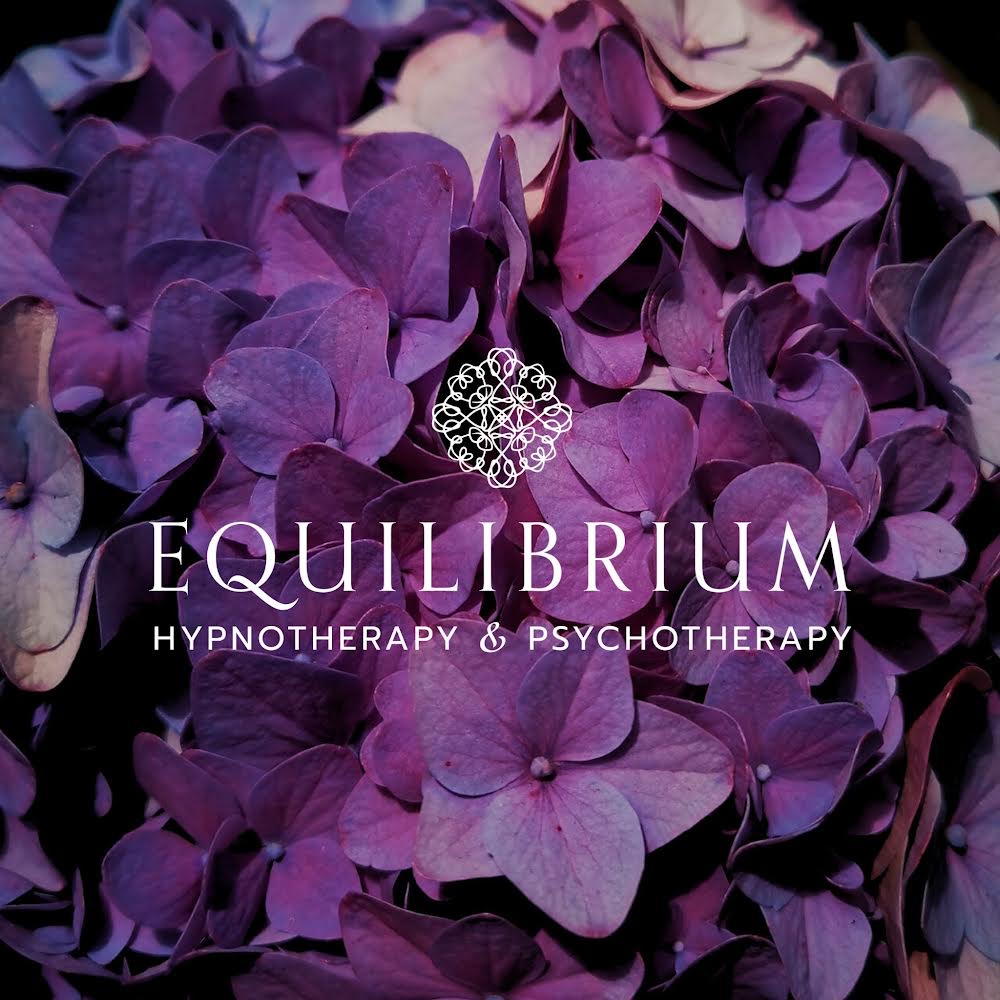 Hypnotherapy & Psychotherapy

Led by certified Hypnotherapist and Strategic Psychotherapist Amanda McFadden, provides brief intervention therapy for individuals of all ages. Their services address a wide spectrum of concerns, including anxiety, procrastination, weight management, phobias, phone addiction, and even prenatal hypnotherapy. Amanda specializes in tailoring treatment plans to suit your unique needs, empowering you to transform your life consciously.
Their diverse therapy offerings cater to individual preferences, featuring 1-on-1 sessions, group hypnotherapy, and therapeutic "Walk & Talk" sessions, available both in-person and via Zoom. Group sessions are available, fostering support and growth. Equilibrium Hypnotherapy & Psychotherapy uniquely incorporates outdoor therapy sessions, connecting with nature and movement.
Moreover, they offer Hypno 'n' Hounds therapy, involving healing interactions with animals to enhance the therapeutic experience. The focus of their approach is to help individuals overcome cognitive distortions and achieve meaningful results, driven by Amanda's strategic therapy expertise. Although their primary areas of focus encompass common challenges, they are ready to assist with a wide array of issues. Reach out for a free consultation and discover how Equilibrium Hypnotherapy & Psychotherapy can guide you towards a more balanced and fulfilling life.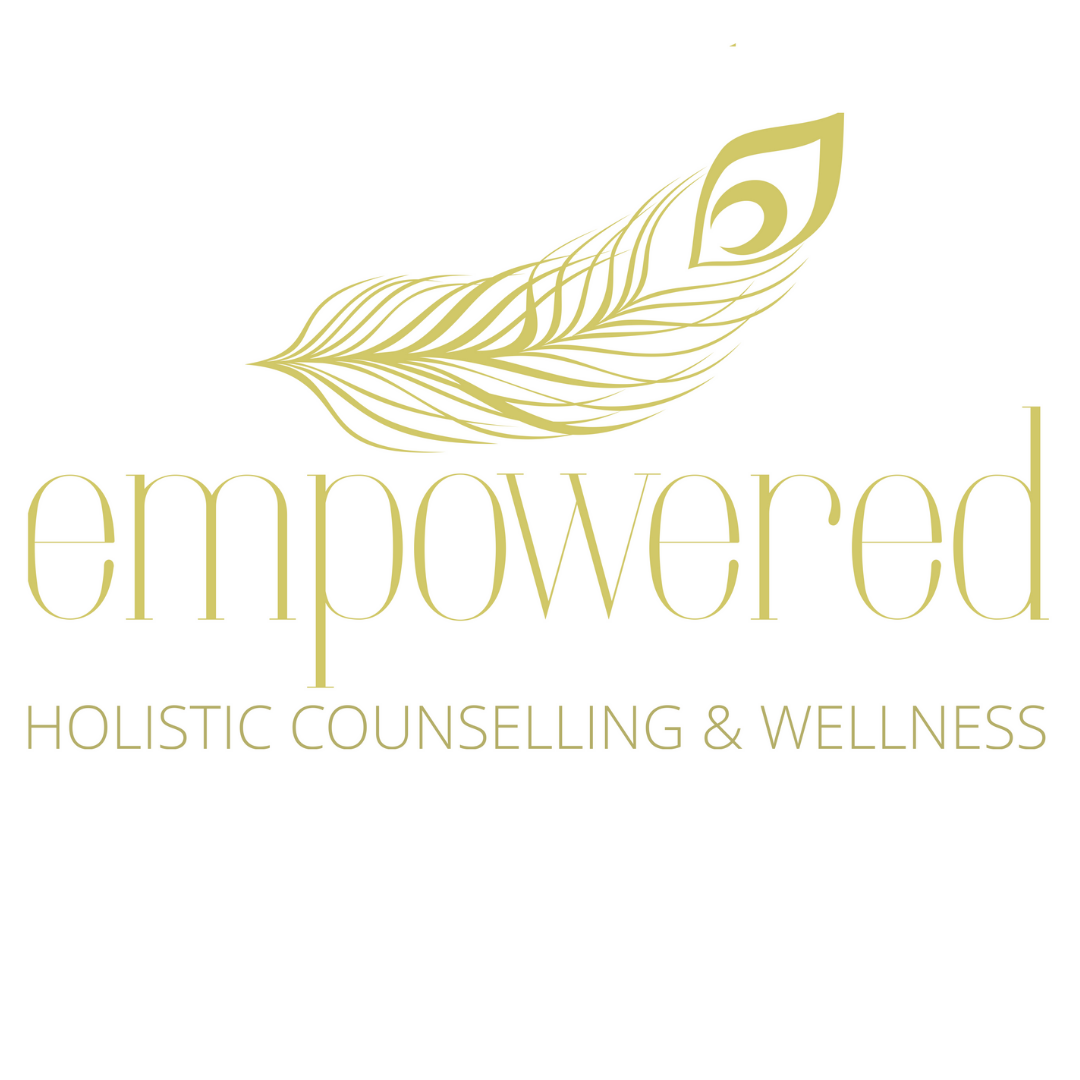 Holistic Counselling & Wellness
Empowered Holistic Counselling & Wellness takes a holistic approach to your mental health and wellbeing. Owner and founder Sam Murray, provides professional, honest and non judgmental support through one on one support both in person and online, walk and talk therapy, meditation classes, corporate wellness and workshops.

Sam uses her rapport building skills and approachable personality to create a strong bond with her clients and takes a pragmatic approach to each person's situation, understanding there is more to health than any one area. Her focus is on providing support and education to help create a healthy mind, body and soul; empowering clients to live a happy, healthy and fulfilling life.

Empowered Holistic Counselling & Wellness was founded to provide the community a down to earth approach to mental health, minimal wait times and to offer a non clinical approach to healing.Sam has a background in corporate safety and wellness, with a special interest in psychological safety. She now specialises in women's health, anxiety and burnout. A lover of coffee and travelling, you'll often find Sam at her absolute happy place – the beach.
Equine Therapy & Naturopathy

"Guiding Your Journey to Wellness" is led by Anita, a certified Equine Assisted Learning Facilitator and Naturopathic Herbalist. She offers a unique blend of holistic healing experiences. As an Equine Assisted Learning Facilitator, Anita provides two special equine learning experiences: Equine Assisted Learning and Equine Morning Tea. These experiences allow you to self-discover and heal in the presence of horses, who offer non-judgmental and honest feedback.
In the realm of Naturopathic Herbalism, Anita draws on her 25 years of experience to create personalized wellness plans. She uses Herbal Medicine, nutrition, Iridology, Bach Flower Essences, and techniques like the Emotion Code to support clients on their healing journeys. Swedish Massage and Bioresonance Therapy are also available to promote balance and well-being.
Anita's approach focuses on nurturing the body, restoring balance, and strengthening the body's innate ability to heal. This holistic journey to wellness encompasses physical, emotional, and spiritual aspects, providing a well-rounded approach to health and vitality. Whether you seek to improve your well-being through nature-based equine experiences or naturopathic herbal medicine, Anita is there to guide you on your path to wellness.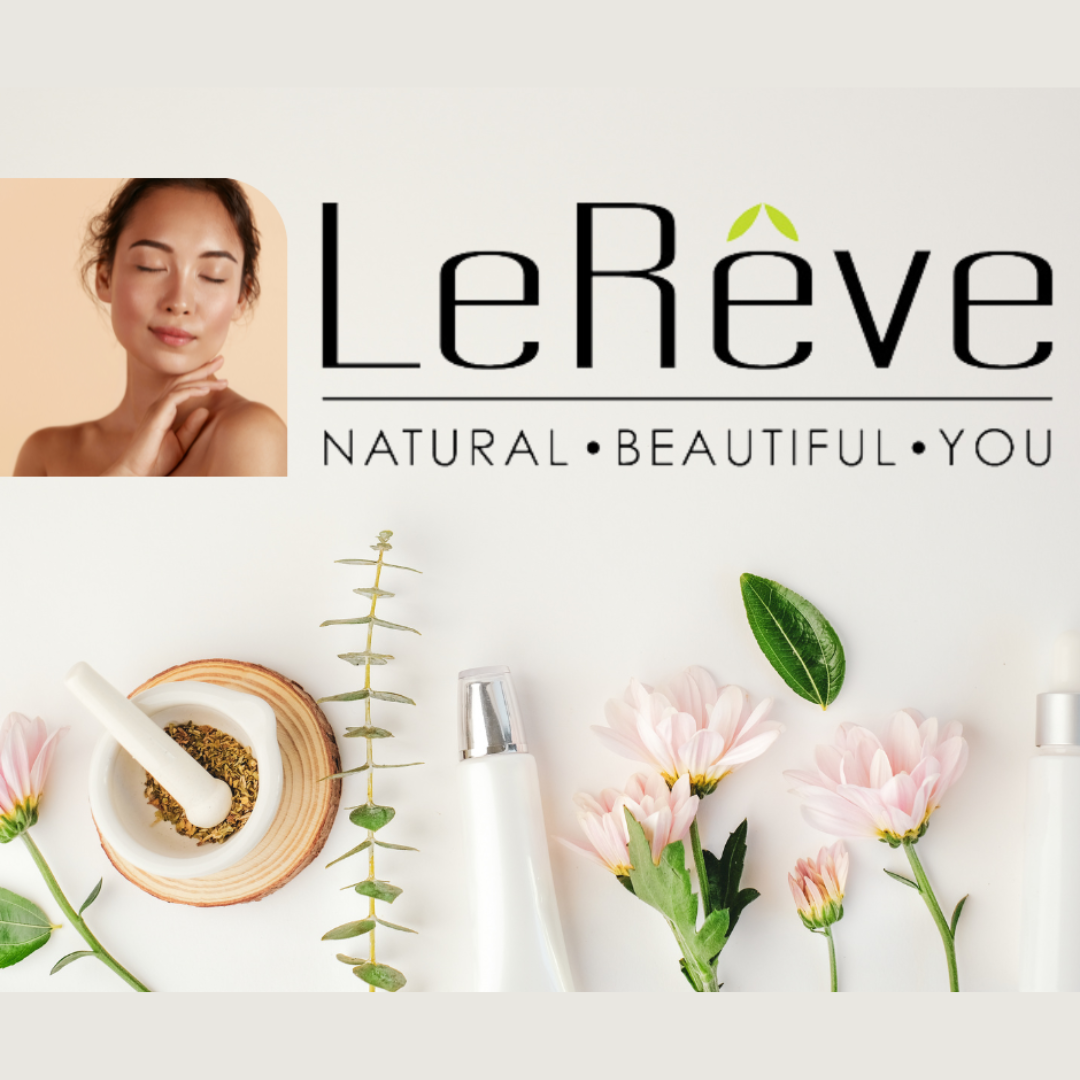 LeReve Consultant - Damiana
We take immense pride in the exceptional quality and unmatched value that our products offer. Our Parfums, for instance, stand out due to their formulation with the finest ingredients, setting a benchmark for concentrated fragrances that surpass even the most heavily marketed designer brands. Our commitment to excellence extends to our Fragranced Candles and Reed Diffusers, which are meticulously crafted using superior natural ingredients. These non-toxic creations are designed to emit robust and healthy scents.
With a long-standing presence as leaders in Aromatherapy, our Essential Oils are celebrated for their purity. Our core range of Single Oils is sourced directly from their country of origin, guaranteeing authenticity and efficacy. We've also skillfully developed Oil Blends, which are certified for therapeutic use, enhancing your well-being through natural means.
Our recent introduction of the Bio-Scientific Skincare range has set a new industry standard. This line of 100% natural and plant-derived skincare products delivers swift and powerful results, further emphasizing our commitment to natural excellence.
Additionally, all our products proudly bear the vegan and cruelty-free label, underscoring our dedication to ethical practices. To provide you with complete peace of mind, we offer a 50-day money-back guarantee, reaffirming our confidence in the effectiveness and quality of our offerings.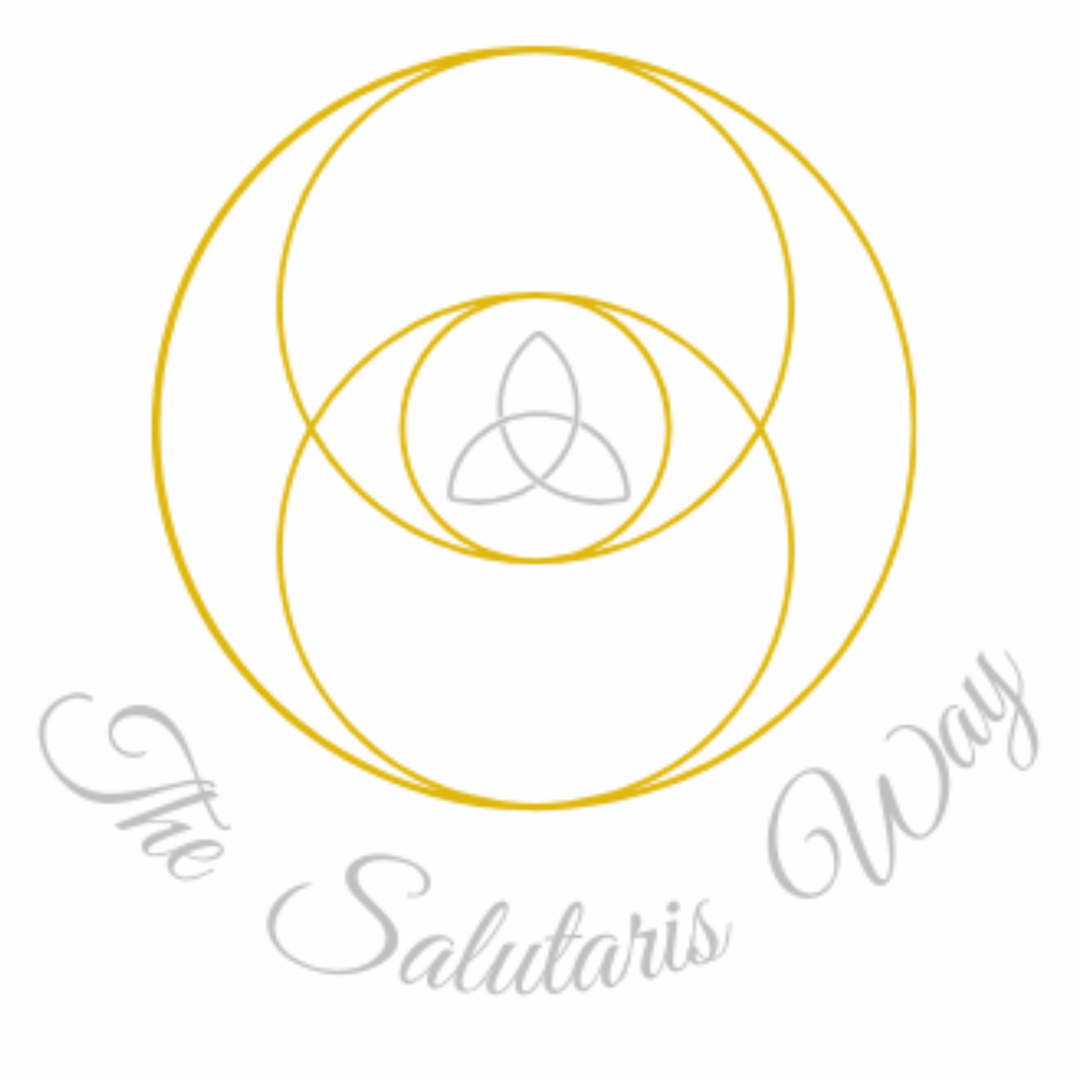 Health Consultation Services
The Salutaris Way is a wholistic approach that focuses on wholesome health & longevity.
Our eyes are windows to the body & soul; sclerology & iridology allow us to assess the level of health of each individual being & tailor protocols based on individual needs.
Katarina is passionate about practicing what she preaches by living in a wholesome way (The Salutaris Way). "Health is not about perfection, rather making good choices more often than the not-so-good ones"
In her own words: "I turned my health around when I became sick of sitting in the other chair and being continually let down by multiple health experts, nothing felt more freeing & empowering than taking my health into my own hands, and now I help people do the same"
Katarina is passionate about guiding people to become their own physicians/healers. "When we attune to our own bodies we empower ourselves to be the ones in control of our health and that of our families". When we know better, we do better.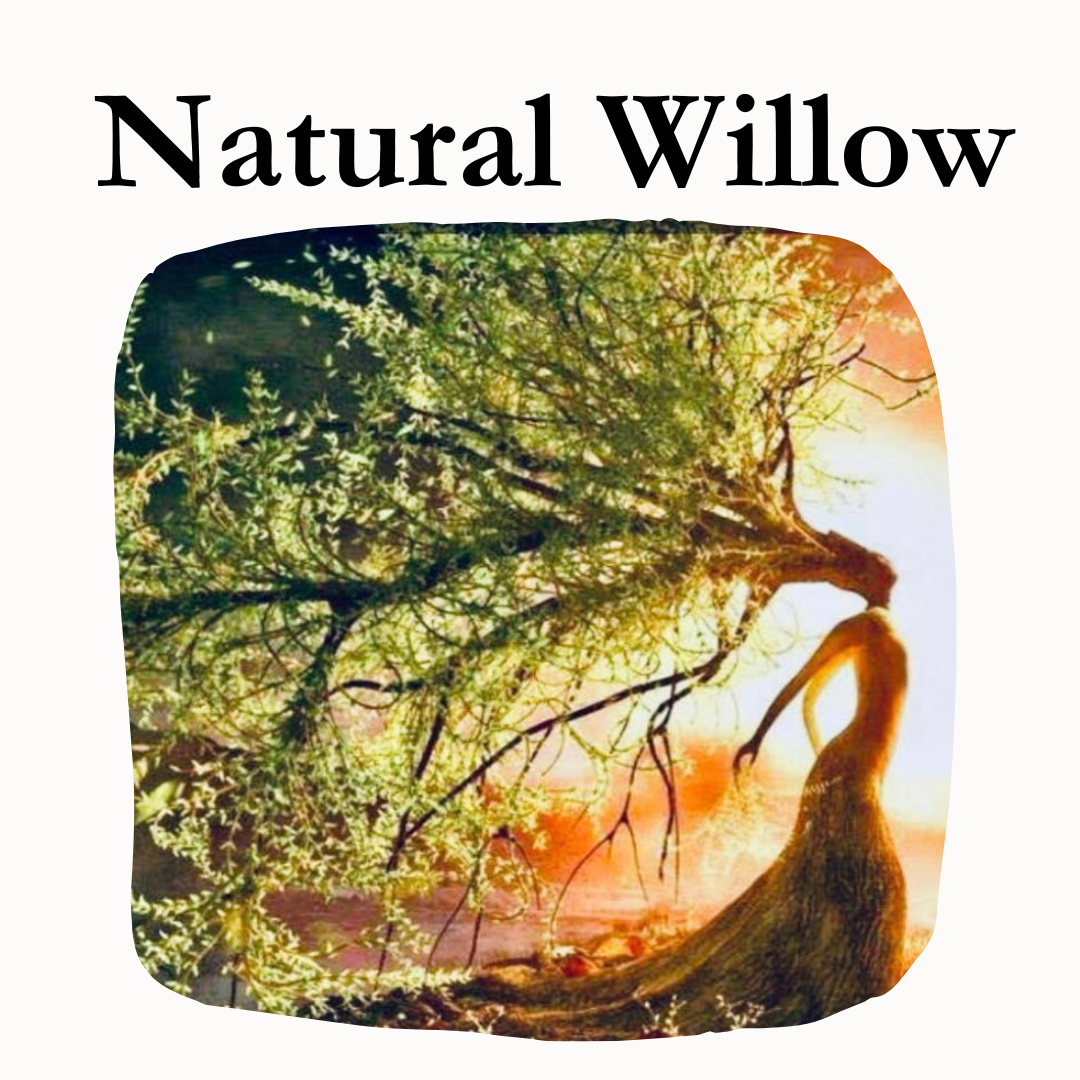 Handmade Skincare & Soap

Natural Willow is a heartfelt venture that blossomed from a mother's love and dedication. It all began with a simple desire to assist a daughter with sensitive skin and provide a soothing solution for her husband's skincare needs. Driven by a deep passion for creating nourishing products, Natural Willow crafted a range of skincare and handmade soaps designed with care and commitment to purity.
The journey started with humble beginnings, sharing samples with family and friends who recognized the exceptional quality of these creations. Soon, weekly orders began to pour in, and the rest, as they say, is history.
Our handmade soaps are a testament to our dedication. They boast a luxurious lather that leaves your skin feeling thoroughly moisturized. But the magic doesn't stop there. These soaps have been a revelation for individuals with sensitive skin, offering comfort and relief that's hard to find in mass-produced alternatives.
At Natural Willow, we take pride in crafting products that are not only effective but also kind to your skin and the environment. Every item is a result of a labor of love, and we're delighted to share our creations with you. Discover the gentle and natural touch of Natural Willow skincare and handmade soaps, because every individual deserves to feel comfortable and cared for in their own skin.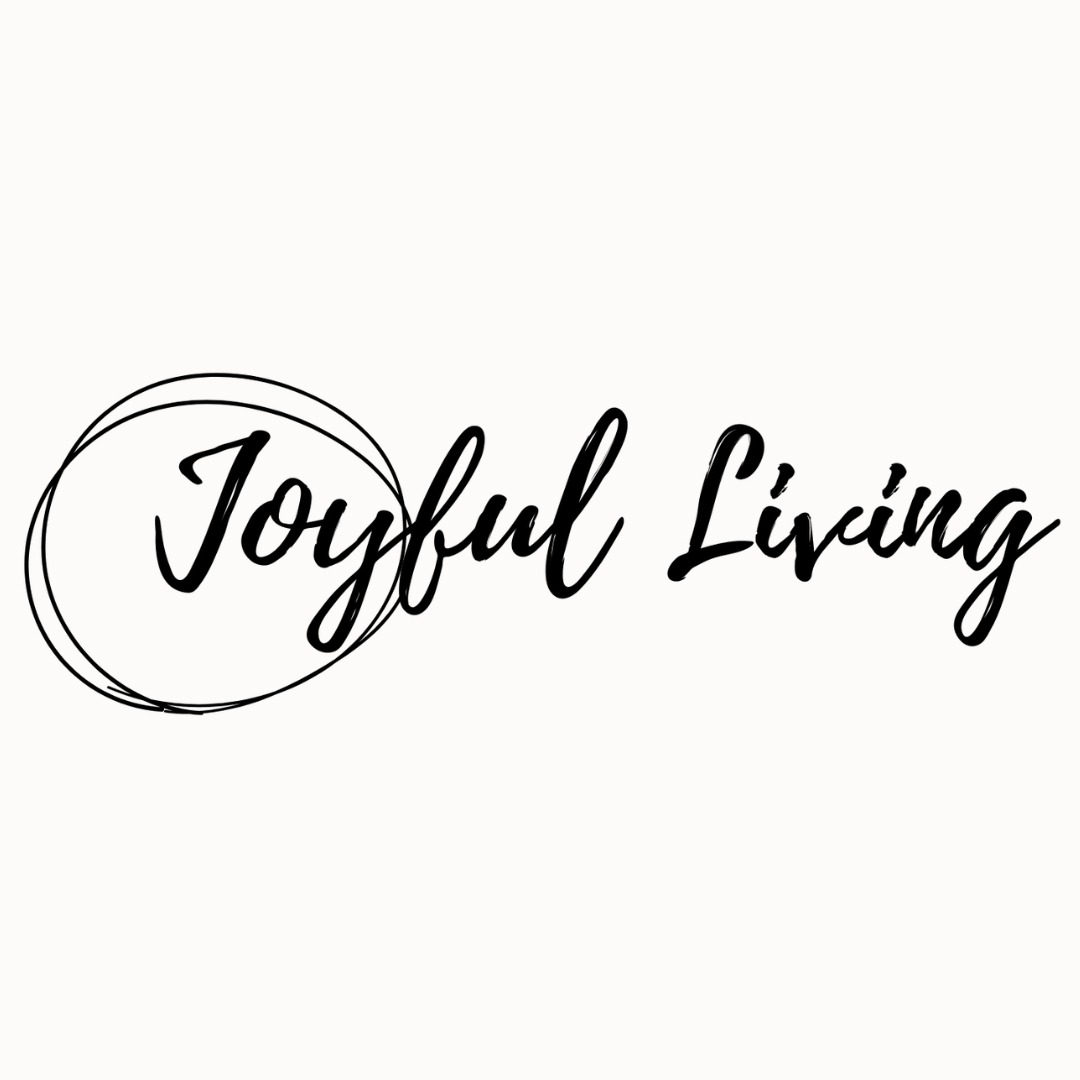 Art of Tidying Your Home
Joyful Living is your gateway to creating serenity and order in your home. Meet Leesa, a KonMari® Consultant-in-Training, ready to guide you through the transformative art of tidying. Located in the Southern Highlands, NSW, Australia, she's your trusted ally on your tidying journey.
Leesa's personal journey towards tidiness began with her 'adopted' nana, who demonstrated the joys of a well-ordered life. Her diverse background includes fashion, TV production, singing, and teaching, each experience adding a unique layer to her expertise.
The turning point came when Leesa encountered Marie Kondo's "The Life-Changing Magic of Tidying Up." This pivotal moment sparked a transformation in her life, motivating her to become a KonMari® Consultant-in-Training.
If you're seeking calm and simplicity in your living spaces, Leesa is here to assist. Her unique journey, influenced by her inspiring nana and Kondo's philosophy, has equipped her to share the transformative method of tidying with others. Contact Leesa and embark on your own journey to a more ordered, joyful, and harmonious living space.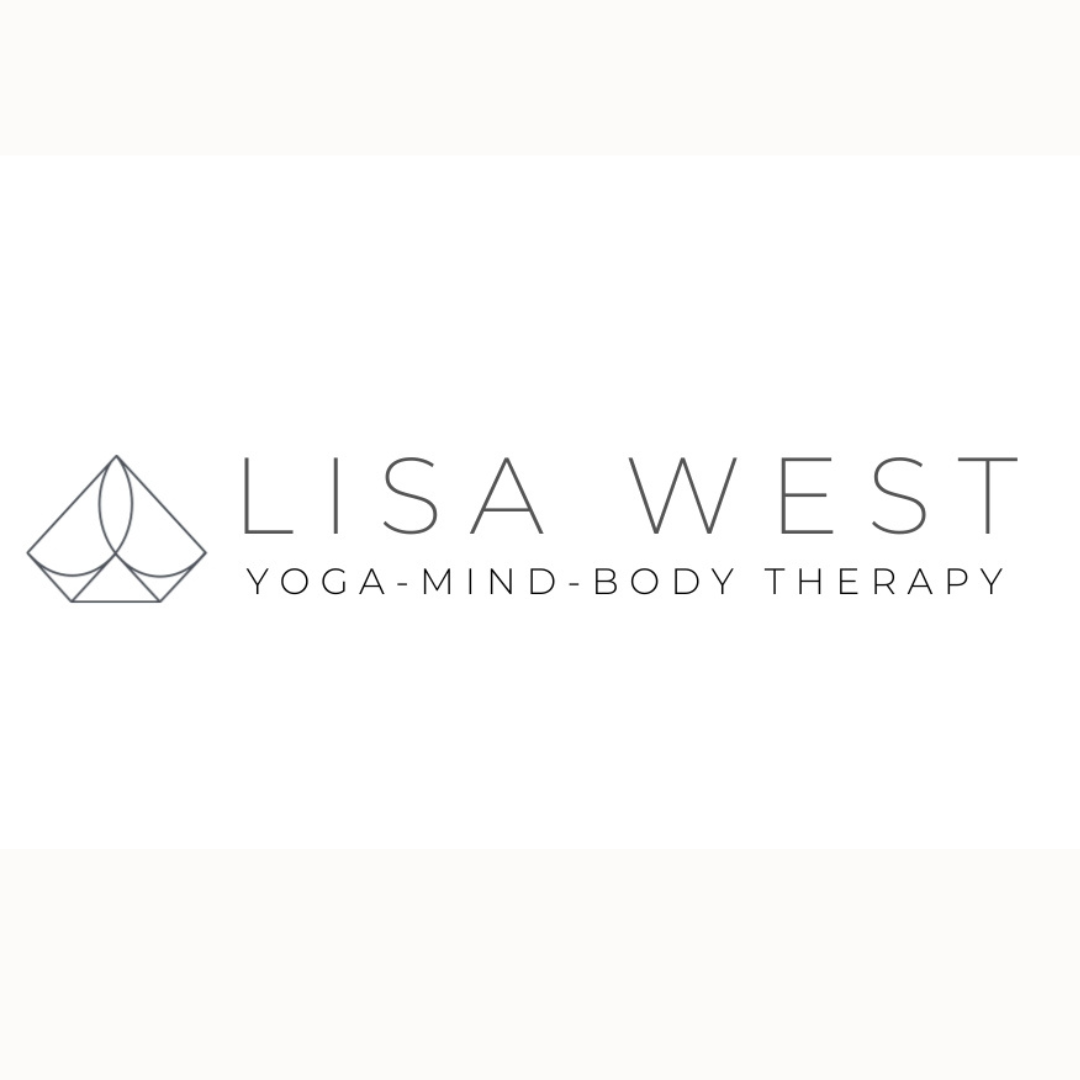 Discover holistic well-being with "Yoga Therapy for Mind and Body Wellness." This service provides a transformative path to feeling better, addressing physical, mental, and emotional needs. Whether you seek ease within discomfort or a safe space to release emotions, yoga therapy complements Western medicine, working with your whole self to enhance overall wellness.
Located in Moss Vale, Southern Highlands, NSW, Lisa West, a dedicated Yoga Therapist, offers an individualized approach. While all yoga therapists are yoga teachers, they're not the same. Yoga therapy is tailored to your unique needs, serving as a valuable complement to your existing health plan, using yoga as a form of medicine.
Lisa's approach focuses on empowering stressed and burnt-out women through the art of 'slow flow' yoga therapy, integrating yoga philosophy and practices. This personalized method allows you to actively engage in your journey toward mind and body wellness. Embrace the holistic perspective of yoga therapy, opening up new ways of thinking about yourself and your connection to the world around you. Experience the power of yoga in enhancing your overall well-being, guided by a passionate and experienced therapist.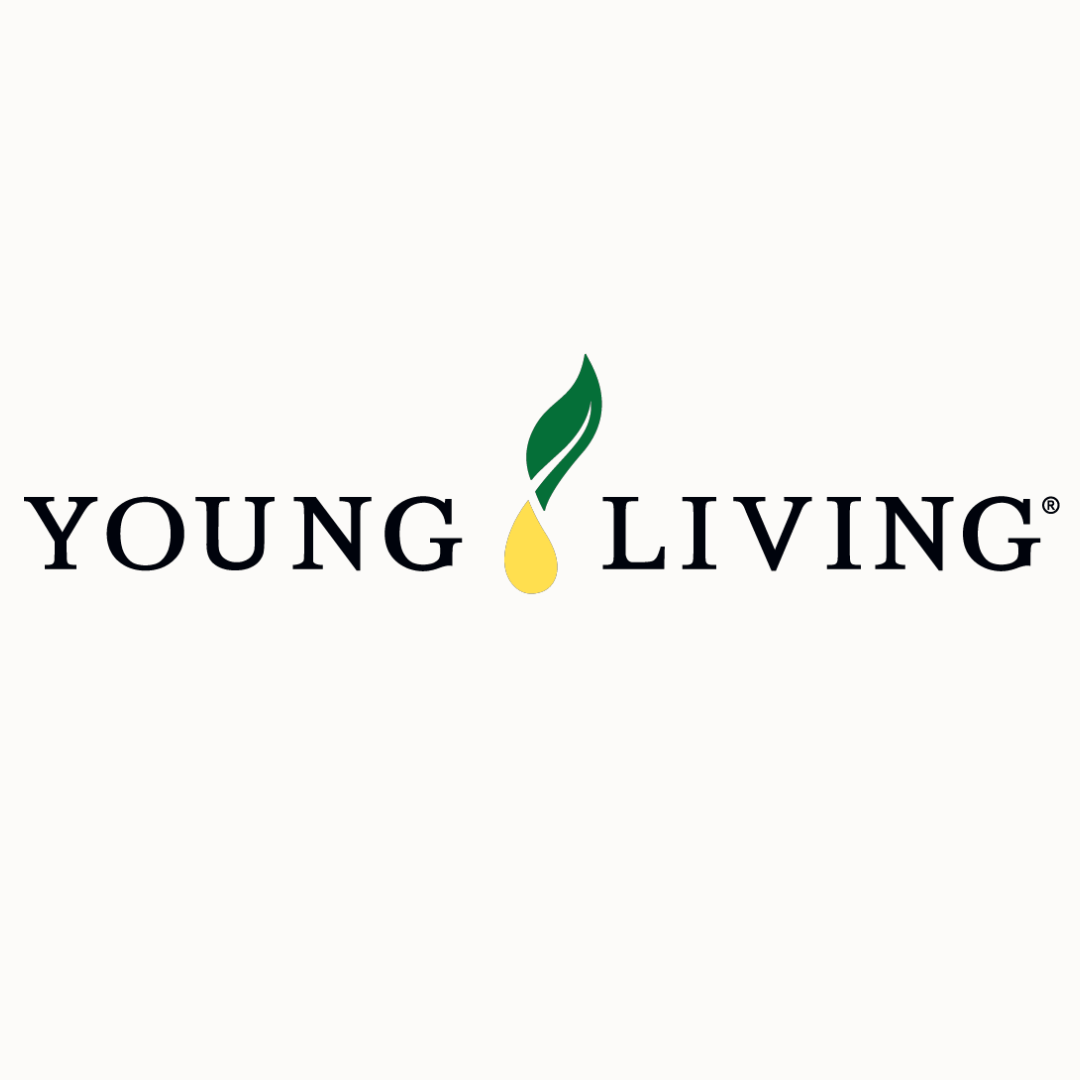 Essential Oil Therapies
Young Living Essential Oils offers a holistic approach to well-being through the power of essential oils. These highly concentrated plant extracts are the foundation of various benefits and applications. While it takes significant plant material to produce them, the result is potent botanical medicine.
Essential oils can be used in aromatherapy or topically on the skin. Studies indicate they can boost mood, reduce stress, enhance sleep, fight bacteria and viruses, reduce anxiety and pain, alleviate inflammation, and relieve headaches.
Essential oils are powerful and versatile but should be used mindfully, in moderation, and with proper dilution to avoid irritation. They can be diffused, applied topically with a carrier oil, or inhaled through various aromatherapy methods. Ingesting them is generally discouraged unless guided by a trained herbalist due to their potency and potential risks, particularly in specific populations. Always exercise caution, especially with children, pregnant individuals, and those with weakened immune systems or health conditions.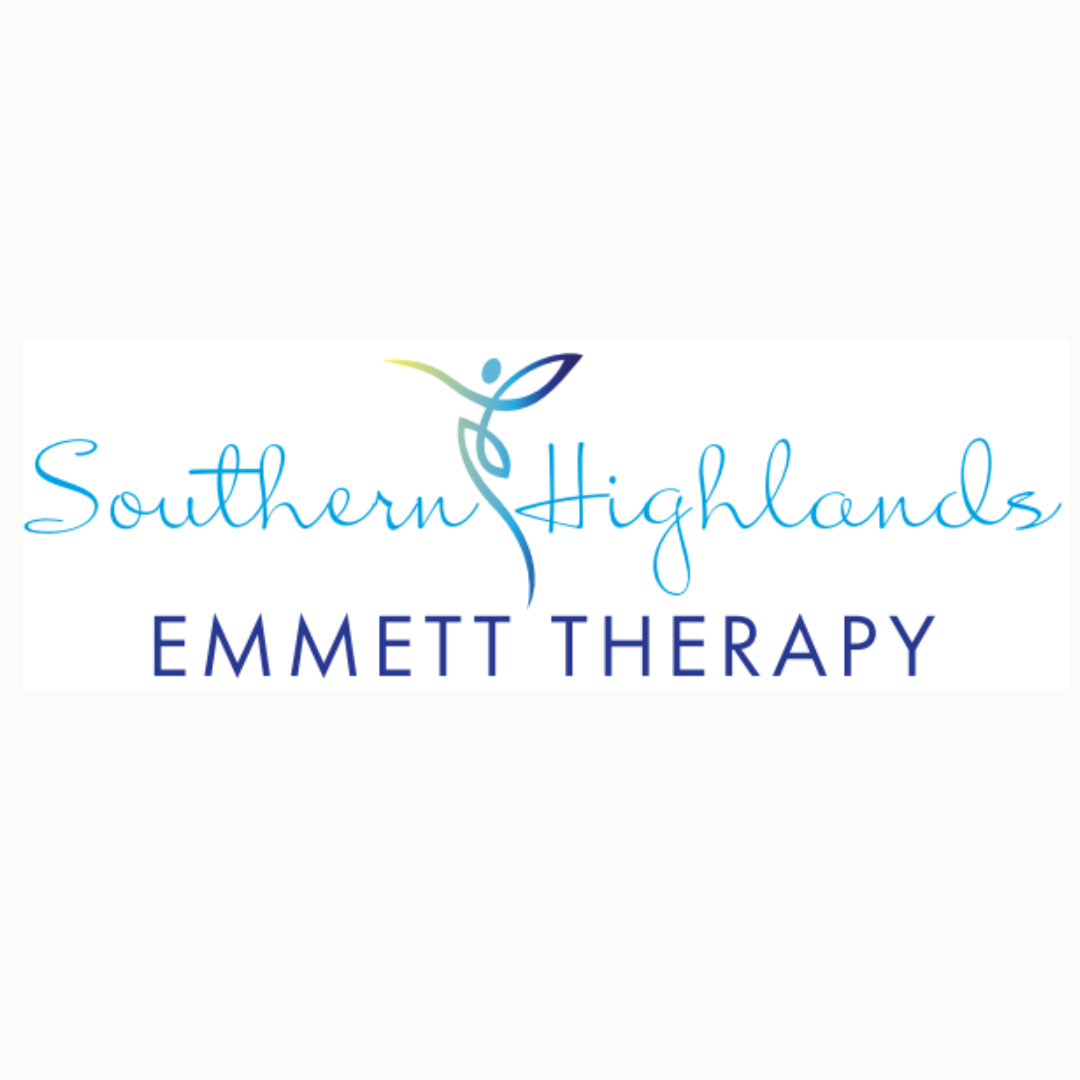 Emmett Therapy

Nestled in the serene Southern Highlands, Southern Highlands Emmett Therapy, located in Wingello, is dedicated to enhancing mental and physical well-being through holistic body therapy. Led by Naomi, the practice is built on the principle of viewing the body as a unified system, recognizing that no two clients are alike. Therefore, each therapy session is customized and adaptable, guided by continual assessments, embodying the Emmett Technique's reputation as 'The Chameleon Approach to Body Therapy.'
Services encompass Emmett Therapy, EMM-Care, and Swedish Massage for human clients, while our equine companions receive dedicated Equine Emmett Therapy administered by Mia from Epione Therapies. Naomi, an Emmett instructor, offers one-day courses in the EMMETT Technique (EMM-Tech) and practitioner modules 1 to 6. Additionally, a specialized one-day EMMETT 4 Horses short course is provided by Mia.
The EMMETT Technique, originated by Ross Emmett, is a unique therapeutic approach renowned for alleviating pain, enhancing mobility, and improving overall quality of life. It harnesses the body's response to gentle touch, influencing muscle function and addressing potential emotional connections and memory held within specific points.
Explore the world of the EMMETT Technique, its unique methods, and the transformative potential it offers by following the links provided. Embrace a personalized, interconnected approach to body therapy at Southern Highlands Emmett Therapy, unlocking the path to lasting well-being.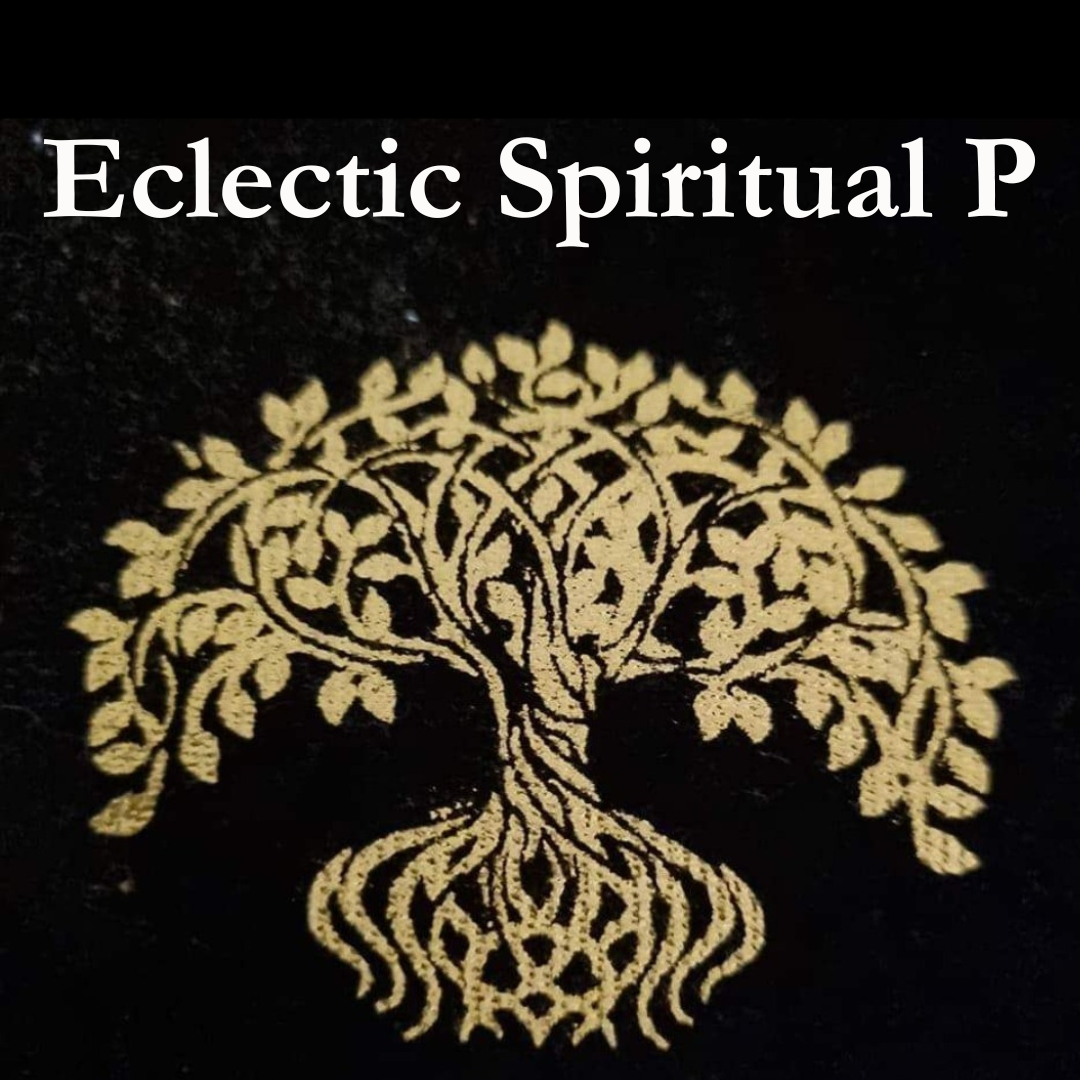 Our service is a comprehensive and empathetic approach to personal well-being and guidance. We bring together a diverse range of practices to support you on your unique life journey.
Through intuitive empath abilities, we offer tarot and oracle readings, psychic insights, numerology, color therapy, astrology, and holistic health life coaching. Our mission is to provide you with a space free from judgment, where you can explore these practices for self-discovery, clarity, and empowerment.
We approach every client with a commitment to integrity, respect, compassion, and confidentiality. In times of crisis or when you simply need someone to talk to, we offer counseling and positive psychology techniques to help you navigate your feelings and emotions.
As believers in the power of energy and holistic healing, we provide reiki sessions and plant medicine guidance. We also honor the ancient practice of shamanism to connect with the spiritual world and facilitate profound insights.
Your well-being and empowerment are our top priorities. We understand that each individual possesses free will and free choice. Our role is to guide, support, and encourage you as you make your life's decisions, helping you achieve your highest potential. We're dedicated to being your partner on this incredible journey.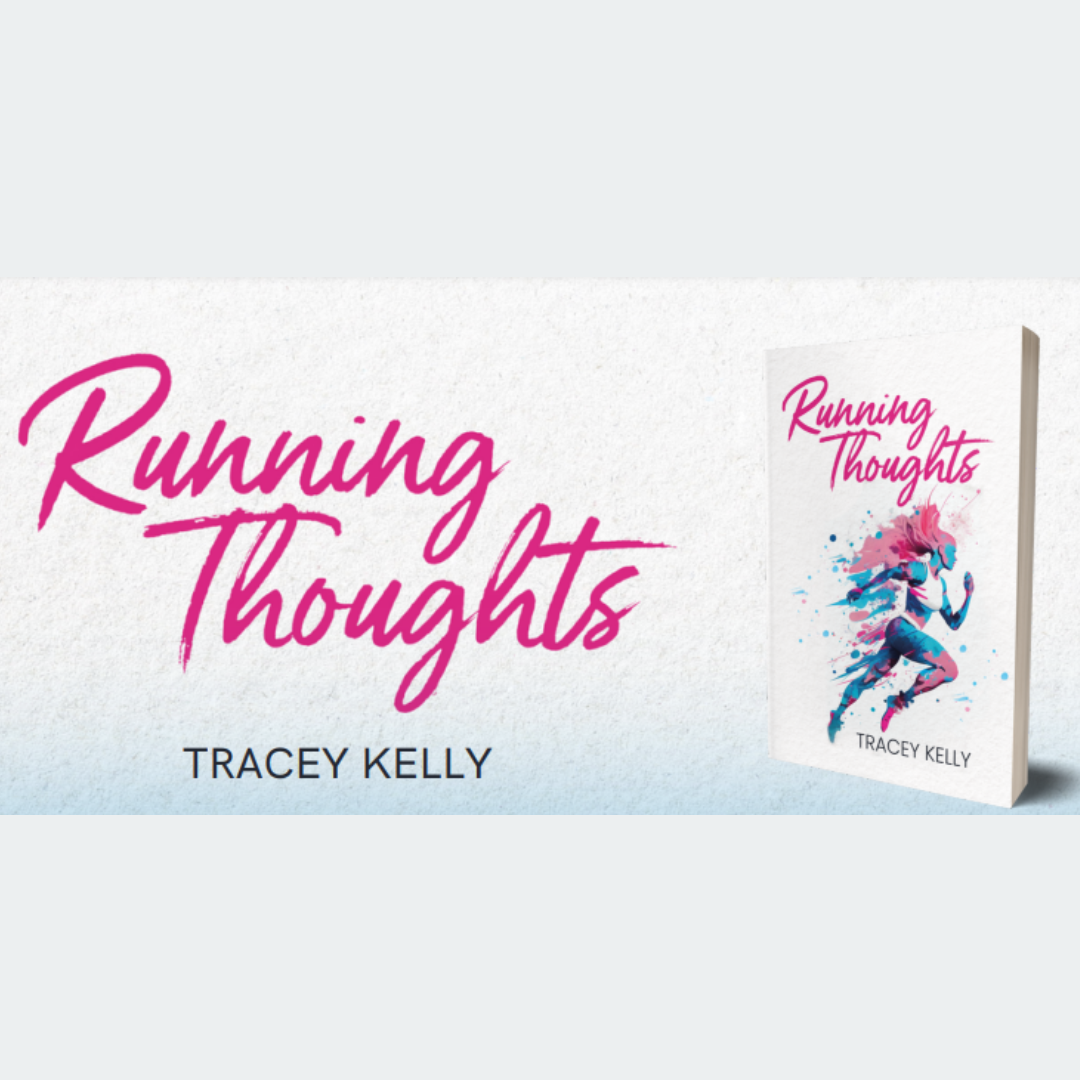 Uplifting Read
Running Thoughts is a window into the power of running to transform one's life. In a world where running has become a universal sport, an increasing number of women are embracing it for the profound mental and physical benefits it offers. This transformation is evident as more women, once limited to running short distances, are now participating in marathons and even ultramarathons covering over two hundred kilometers.
As you embark on your journey through Running Thoughts, you'll join the author in her reflections while running. It's a moment of profound connection to the present - from the physical sensations to the surroundings and fellow runners. But it's also an introspective journey where the demons of her past are confronted. This runner faced and overcame eating disorders, obesity, anxiety, and loneliness, emerging as a resilient athlete with a loving family.
Running Thoughts delves into the mind of a runner, offering an intimate commentary of thoughts on a run that signifies a powerful transition from years of self-doubt and abuse to a place of self-worth, strength, and self-love. It's a testament to the transformative potential of running, demonstrating that, beyond the miles, it's a journey of self-discovery and empowerment.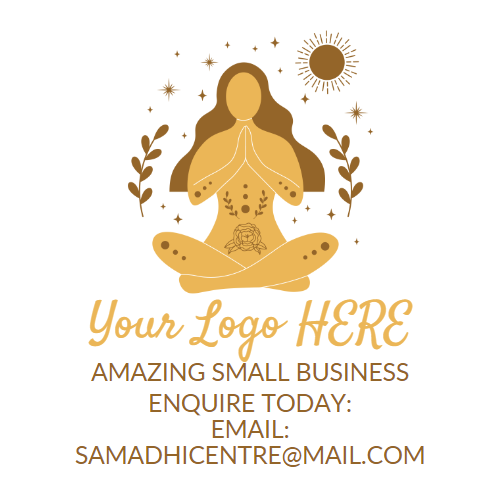 Feature your small business here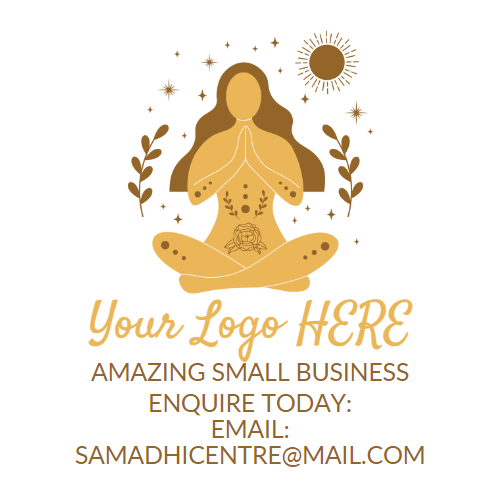 Feature your small business here